Our Mission & Vision
The mission of Victory Baptist Church is to love God, to love others, and to magnify the name of Jesus Christ. The vision of our church is to glorify our God and Savior, Jesus Christ, to make true disciples throughout all the nations by means of missionary activity and support, to speak the truth in love and to edify believers Ephesians 4:15-16, to exhort one another Hebrews 10:25, to minister the ordinances, and to do all that is sovereignly possible and Biblically permissible to reach our community with the gospel of Jesus Christ.
Leadership Team:
Our leadership team recognizes the authority of God and realizes that we are shepherds who serve under the Chief Shepherd, Jesus Christ. We desire to devote ourselves to prayer and to the ministry of the Word. Our passion and goal is to equip the believers for the work of the ministry until we all attain maturity in the fullness of Christ.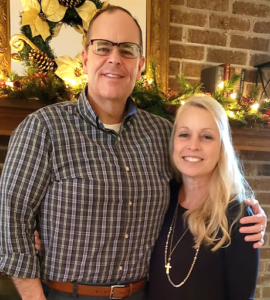 Kenny Hamm
Senior Pastor
Kenny and his wife Terri began their ministry at Victory Baptist Church in October of 1995 working in youth ministry. In 2010 he was called to be our pastor. He is a graduate of Ambassador Baptist College of Shelby, North Carolina and Bethany Divinity College and Theological Seminary of Dothan, Alabama. Pastor Hamm holds a T.HG, a Bachelor of Biblical Studies and a Master of Ministry, with a concentration in Pastoral Studies. His pulpit ministry is comprised of expository preaching with a desire to expose God's word for what it says within each context.
Terri is a graduate of Central Georgia Technical College and serves in children's ministries, music ministry, ladies discipleship and secretarial duties. Throughout their ministry, their goal has been discipleship. II Timothy 2:2, "And the things that thou hast heard of me among many witnesses, the same commit thou to faithful men, who shall be able to teach others also."
Kenny enjoys spending time with his wife Terri and their two Jack Russell terriers (Gabby & Piper) and he still enjoys spending time with our young people. He also enjoys American and World History, biographies, vacationing in old historical cities and a good campfire.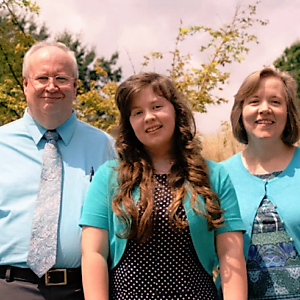 Kevin trusted Christ as his Savior on August 1, 1971. He holds a BA in Bible from Bob Jones University and took further training at Marshall University, Tri-State Bible College, and Georgia Military College. He served as Youth Pastor in West Virginia, Virginia and Georgia and as Senior Pastor in Churches in WV, Indiana, and Georgia.
Kevin teaches Adult Sunday School, and teaches in BIOMA (Bible Institute of the Middle Georgia Area). He is also the founder and director of the "Star Base" children's program; Preparing children for life beyond the stars. He has been married to Cindy Fellows Lucas for 28 years and has one daughter, Amanda Joy. His passions are teaching, studying, writing, and learning new things. He loves Southern and American History, railroad trains, classical music, computers and collecting books. Cindy attended Pensacola Christian College. She serves in children's ministry, music ministry and church secretary.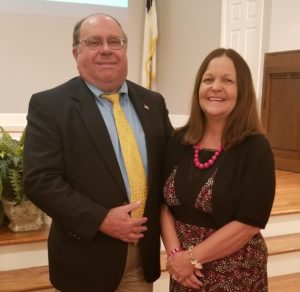 Don and Jeanne Williams
Bro. Don and Mrs. Jeanne Williams, have joined us after spending over 30 years in the pastoral ministry. Bro. Don is a graduate of Tennessee Temple University. Being over our missions department, he is the Producer of our Sunday Night "Missions Moment" and He and Mrs. Jeanne host our annual missions conference. Bro. Don also teaches an adult Sunday School class and assists in our local outreach.
The Williams have a tremendous burden for missions. As active missionaries sent out from Victory Baptist Church, they are a part of H.E.L.P Ministries International. Twice a year they assist Nationals from around the world by hosting them in missions conferences throughout the South-East. Also, as part of their mission work, they help raise funds for Bibles to be printed in different languages and dialects, for the foreign mission field. They have a great desire to help national pastors and see the gospel of Christ carried to the ends of the earth.